As you may have guessed from previous posts I love Autumn, mainly the colours and the natural beauty of the season. This post is full of patterns and ideas that you might want to try, now that the weather is cooler (I know this won't necessarily apply to my Aussie readers).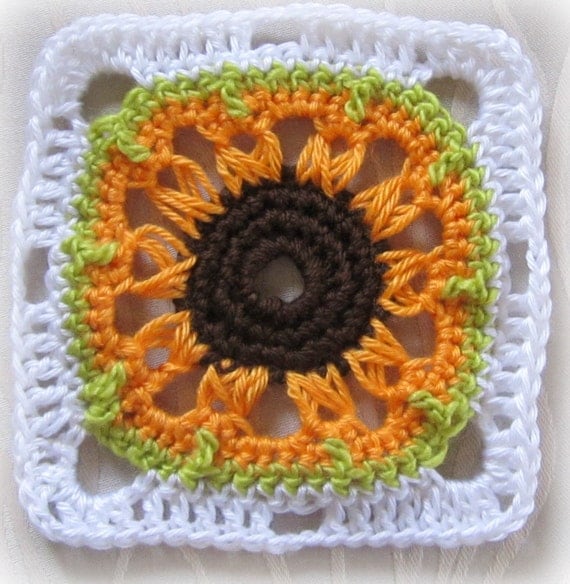 This fantastic crochet square is a pattern from
Pamelaspatterns
on Etsy. It is unusual, in that it uses a bit of broomstick crochet (something I have always wanted to try). I love the brightness of the sunflower colours. Pamela has more patterns in her shop, including lots of great blankets.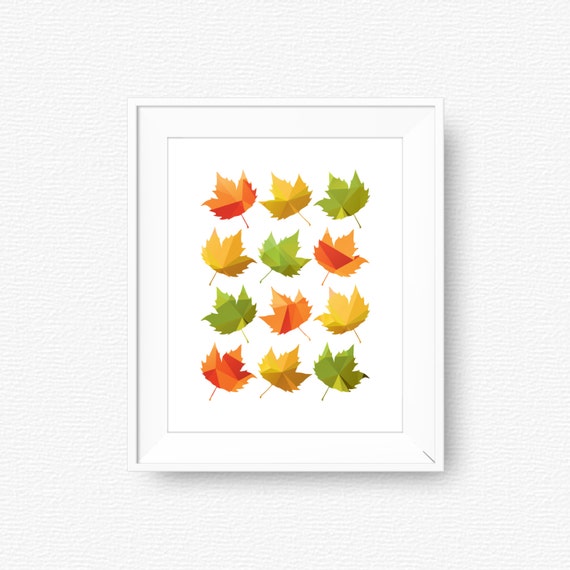 This nice print is from
PureJoyPrintables
on Etsy. Lorand has an interesting concept, in that you buy the print file and then print it yourself, so you don't have wait while it's in the mail. He has lots of files available, including some great Christmas ideas.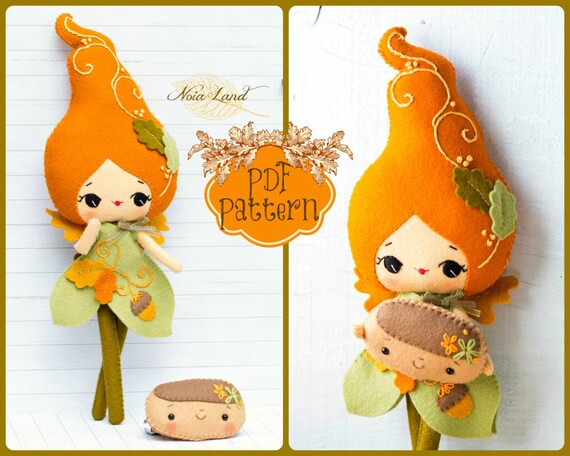 This delightful Autumn fairy doll pattern is from
Noialand
on Etsy. This shop has over 100 fabulous patterns, with many different animals and dolls made from felt. The patterns are instant download, so you don't have to wait.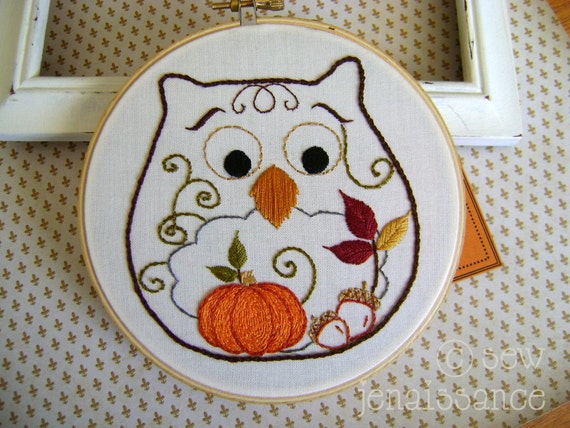 This beautiful embroidered owl is a pattern from
Sewjenaissance
on Etsy. The Autumn owl is one of over 60 patterns offered by Jen in her shop.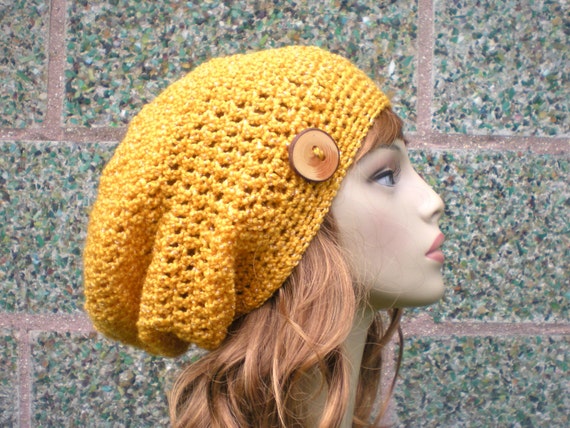 This very warm looking Autumn slouch hat is a pattern from
Swellamy
on Etsy. Amy has 100's of other patterns, for other hats, applique, scarves etc in her shop and they are instant download.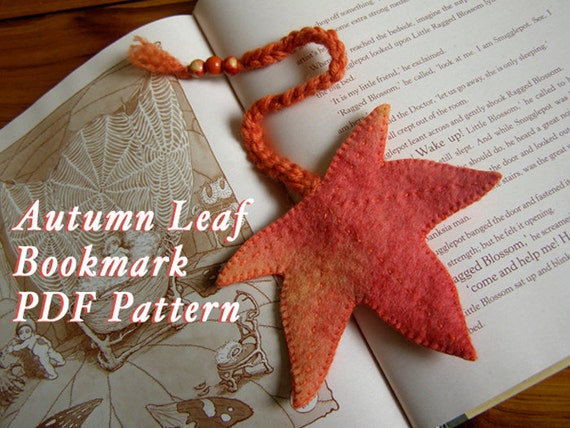 This very nice bookmark pattern is from
Rumpelfeltskin
on Etsy. Alison has lots of interesting wooden items in her store, as well as a few more patterns.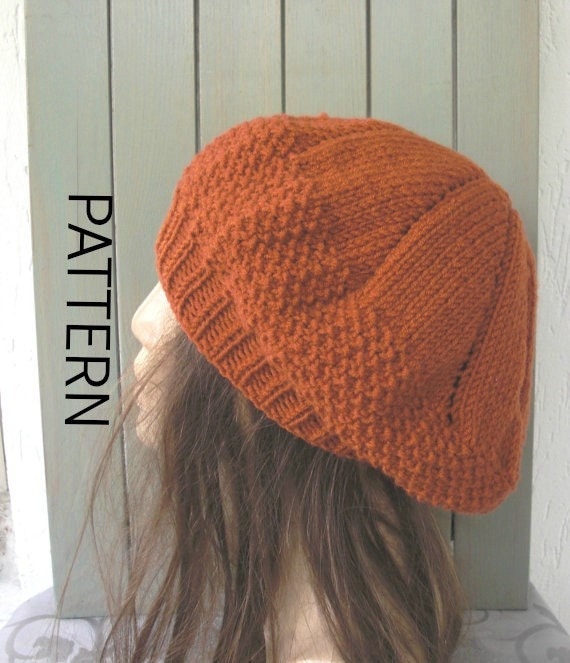 This great knitted seed stitch beret pattern is from
Ebruk
on Etsy. There is an enormous amount of other knitting patterns available from this shop, as well as finished goods.
I hope this has given you inspiration to use all those Autumn colours you might have in your stash.