One thing that is dear to my heart, is reusing things to make other things ie. recycling. There are quite a few moth-eaten wool jumpers in Australia that have been deliberately shrunk and turned into toys, by moi.
So today's post is about fabulous crafters that use recycling in their work.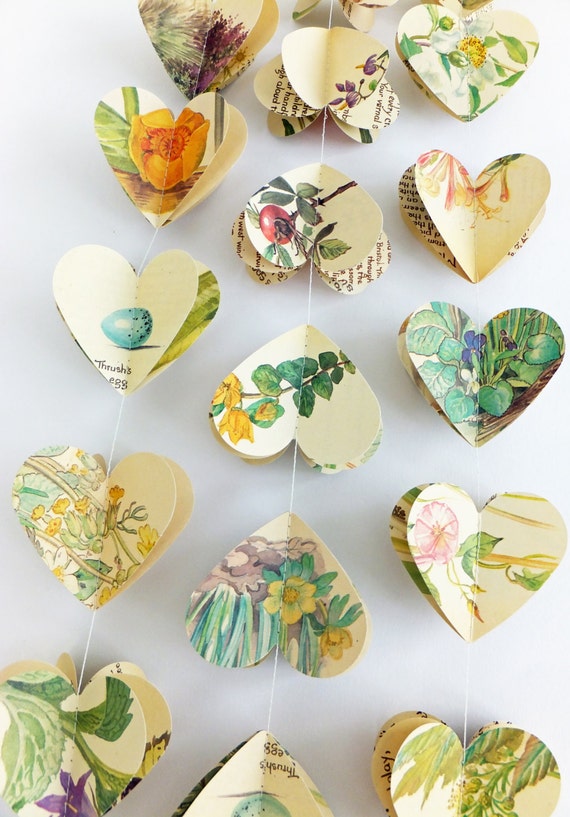 This beautiful heart shaped garland is from
PeonyandThistle
on Etsy. Dorothy turns all those pretty paper items, that may have ended up in the recycling, into bunting, garlands, confetti, cards and notebooks. The shop also sells vintage maps, textiles, china and prints.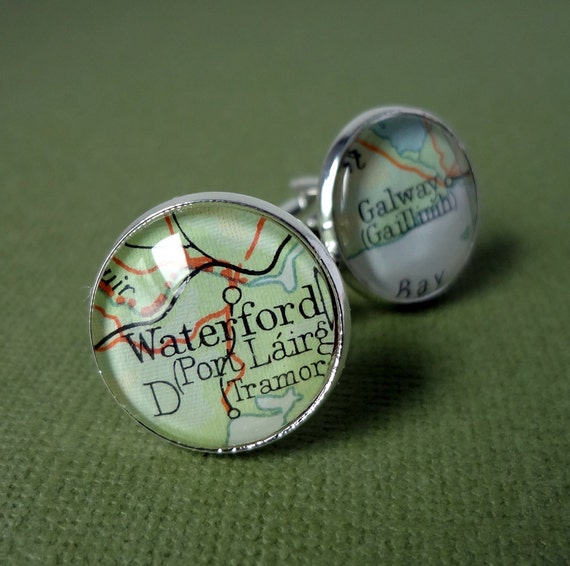 These fabulous cufflinks are from
Bookity
on Etsy. Lou makes a lot of jewellery and decorations from unwanted vintage maps and books. She is also able to customise the map jewellery to show a certain place, as appropriate for the recipient, on request.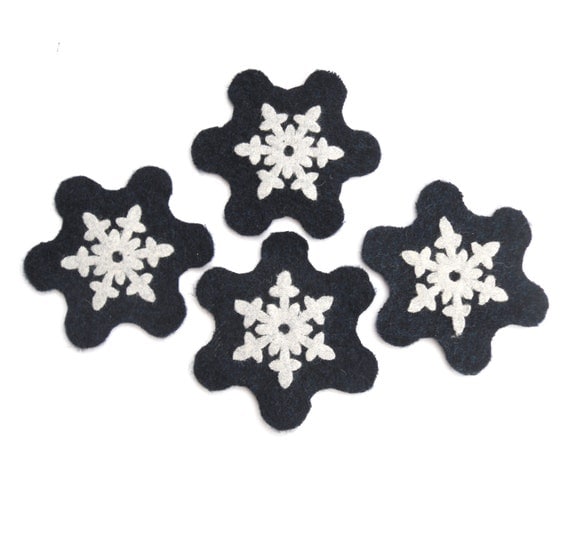 These great seasonal snowflake coasters are from
TheFeminineTouch
on Etsy. They are made from a recycled woollen scarf and are double thickness, so are very practical. Sandra also sells lots of beautiful knitted items made from new yarn, such as tea cosies, cowls and gloves.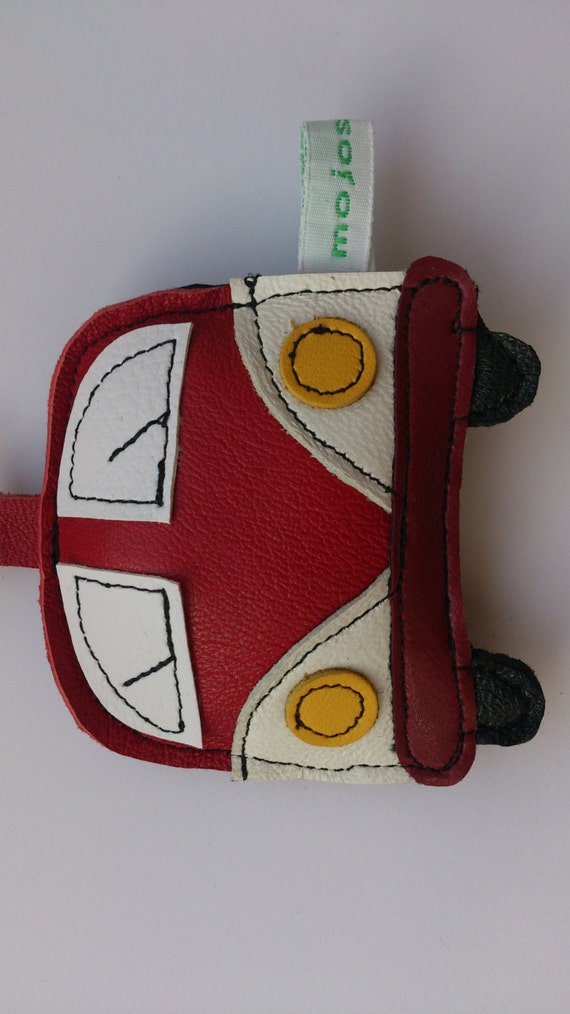 This fantastic campervan keyring/bag tag is from
MojoSewSew
on Etsy. It is handcut and sewn from recycled vinyl and leather, which I think is very clever. Jo has a variety of other tags, cushions and bags for sale.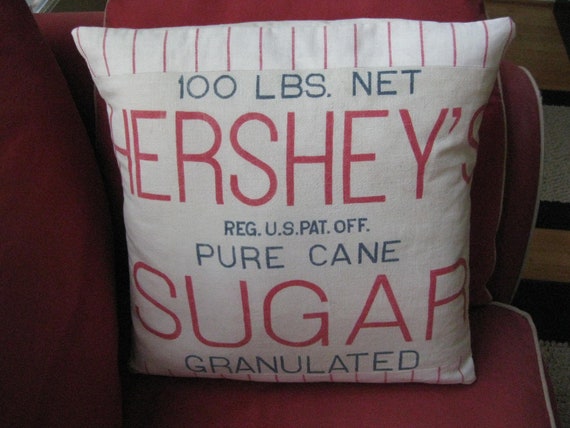 This great cushion is from
SublimeSurprises
on Etsy. It is made from an old sugar sack and trimmed with red and white striped vintage fabric. Sharon makes bags in various styles and cushions from vintage coffee and sugar sacks, together with gadget sleeves from new fabric.
Well I hope that this post might make you think of turning an old item into something new and not throwing it out. Happy creating!