Well it looks like our beautiful indian summer weather has gone and we are faced with lots of rain over the coming week. So I thought I would track down some Halloween projects that you could do over the weekend.
I must admit I am not a big fan of celebrating Halloween, but some of the following projects are cute, in a spooky kind of way.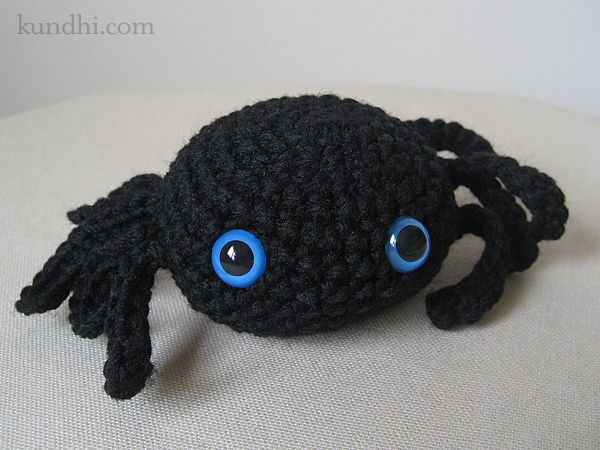 This little spider looks pretty easy to do. It is from Julie at Kundhi.com and the pattern is
here
.
These cute cup cozies are from the USA Yarn company Red Heart and the pattern is
here
. A lot of USA patterns use worsted weight yarn, which is equivalent to our "aran" weight. I generally use DK weight yarn, so that is what I would use to do these patterns, with a 4mm hook. The finished items would come out a bit smaller, but the tension would be correct ie. the crochet wouldn't be too loose.
I love this one, especially the ghost on the end hanging upside down. The pattern is from Talking Crochet and is available
here.
This not so ugly bat is from Shala at Shala Beads and the pattern is
here
.
This quite pretty skull garland is from the yarn company Red Heart and the pattern is
here
.
I think these ghost coasters would look good hanging from a row of chain as a garland. This another Red Heart pattern and is available
here
.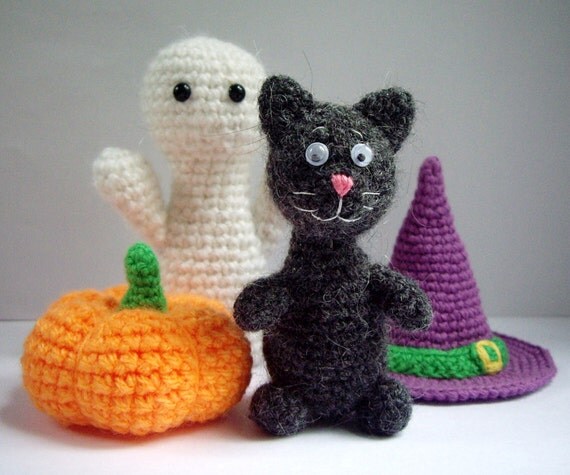 This adorable set contains the sweetest black cat and is a pattern available from kseniadesign on Etsy
here
. It is an instant download, so you can use straight away, once you have made payment.
I hope that I have inspired you to use up all your small amounts of yarn on some seasonal decorations.