I have to admit when I started to use the www (a long long time ago) I never would have believed it would be so useful for crafting. But boy was I wrong - I think we all, as crafters, get so much inspiration, information and admiration for other crafter's work, from it.
This week's theme is crochet toy patterns. The skill that the crafter's, that I have featured, have is amazing and truly inspirational. I urge you to look at these shops and buy a pattern or two - don't forget Christmas is only 11 weeks away!
This pattern for Flam the fox is from Sonja at Sonspopkes.com. The attention to detail is superb and he looks dressed for winter with his scarf in position. Pattern is available
here
. Sonja has many other cute animal patterns.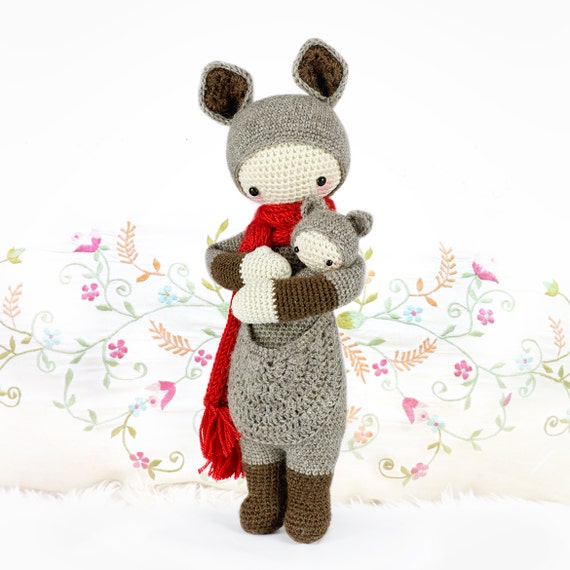 This great doll pattern is from Lydia at Lalylala.com. I love this one, because it has a pocket that you can put a baby doll inside, like a kangaroo. Pattern is available
here
. Lydia has 13 other doll patterns available in all different styles.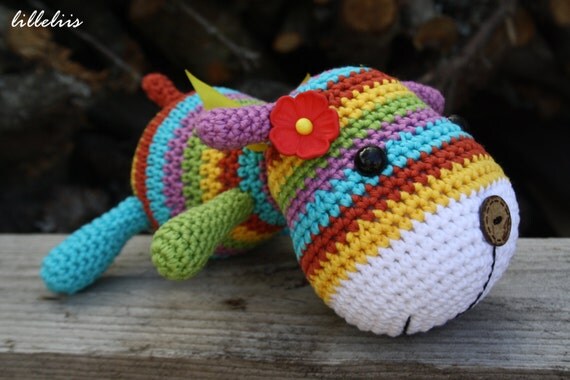 This colourful puppy pattern is from Mari-Liis at lilleliis on Etsy. The pattern is available
here.
Mari-Liis has a variety of other animal and doll patterns and they are all cute.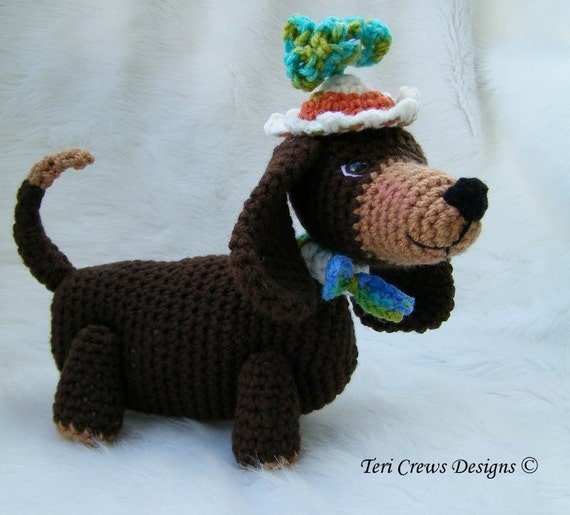 This very suavely dressed dachshund is from Teri at TeriCrewsCrochet on Etsy. The pattern is available
here
. Terri has over 50 other toy patterns in her shop, as well as appliques, blankets and Christmas ones.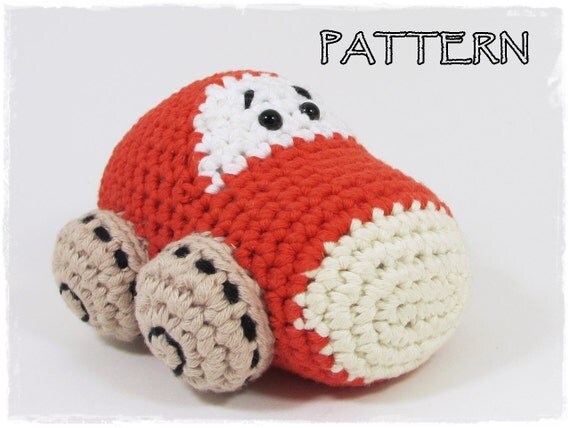 This little car rattle pattern is from Marika at ByMarika on Etsy. I think any baby would love this one as they would be able to hold onto the wheels, while rattling. The pattern is available
here
. Marika has lots of small baby toy patterns, as well as the finished articles for sale.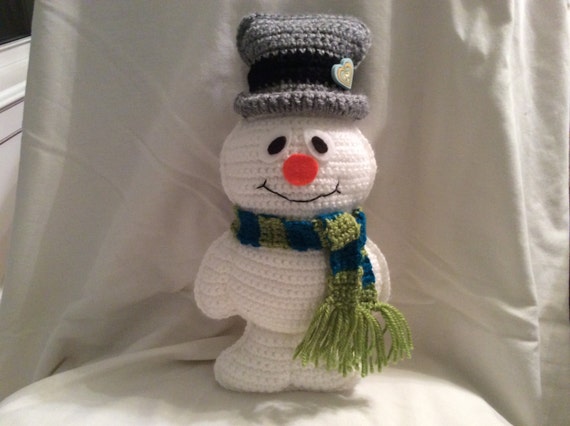 This seasonal well dressed snowman is from Lisa at TeddyWings on Etsy. The pattern is available
here.
Lisa has over 20 other toy patterns, as well as a range of lovey blanket patterns too.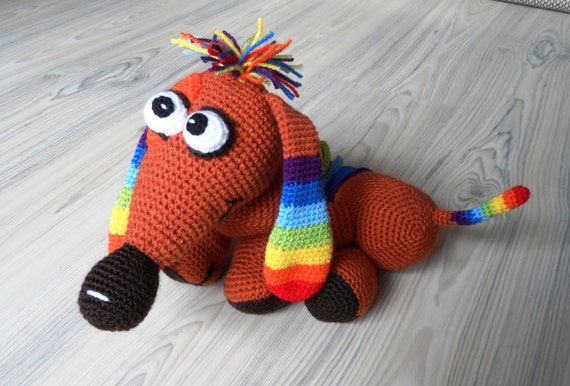 This brightly coloured dog pattern is from Jelena at Jelenateperik on Etsy. The pattern is quite unique, in that the body is concertinaed and also brightly coloured. I think a child would love the construction of this toy. The pattern is available
here.
Jelena has a bunch of other patterns and finished goods too.
I hope this has given you some good toy crochet ideas for gifts or your own decoration.