Well it is getting towards "that time of year" again, so I thought I should start getting festive. I have to admit I am a sucker for Christmas decorations, especially handmade or vintage ones. So today's theme is handmade Christmas decorations.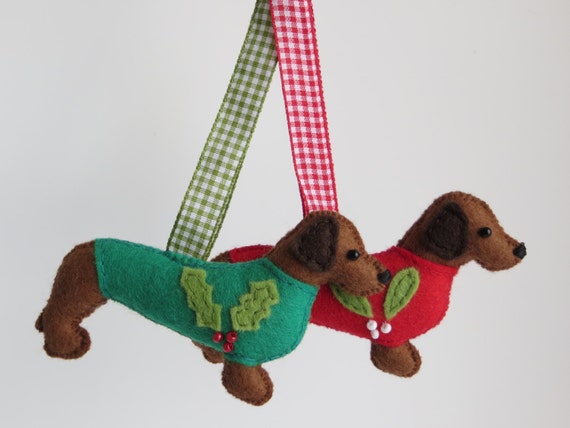 These absolutely gorgeous doggies are from
MisHelenEous
on Etsy. Helen makes a lot of dogs with their Christmas coats on, including beagles, fox terriers and schnauzers and they would make a perfect give for a dog lover. All decorations are handsewn and Helen ships worldwide.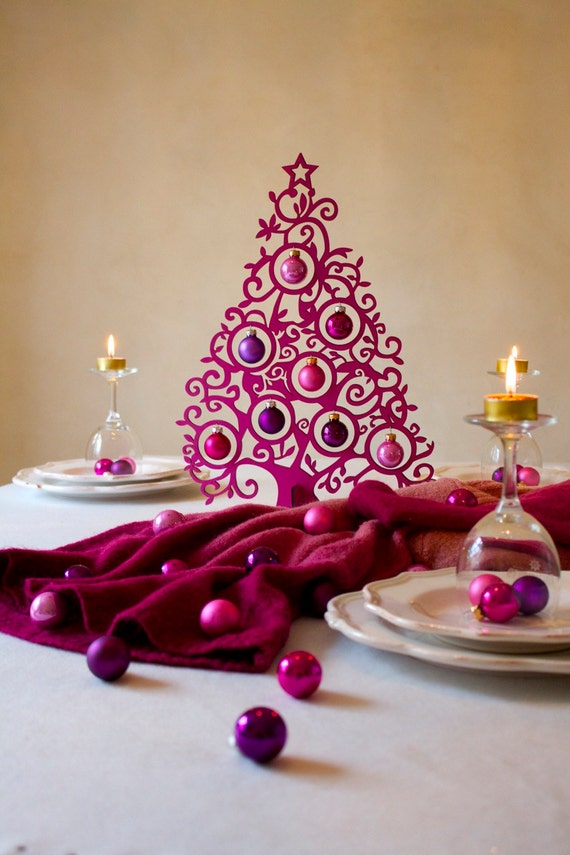 This beautiful Christmas tree centrepiece is from
Koelnschaetze
on Etsy. Michaela makes different sized and coloured Christmas trees and reindeer, together with decorations that would be suitable for weddings. The attention to detail on these items is amazing and they can be shipped worldwide.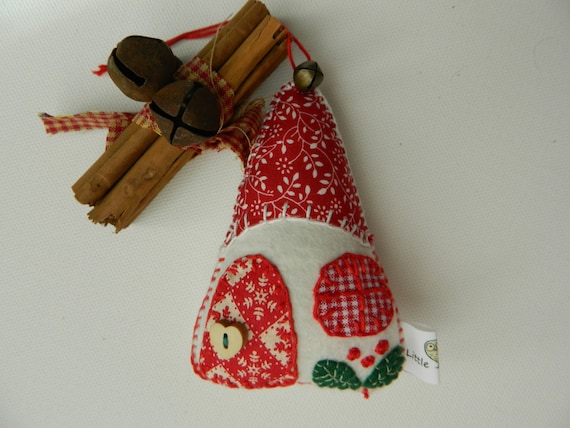 This little Scandinavian house decoration is from
LittleOwlBoutique2
on Etsy. Yasmine has a wide selection of other Christmas decorations, made from fabric and wood, together with gifts for other occasions.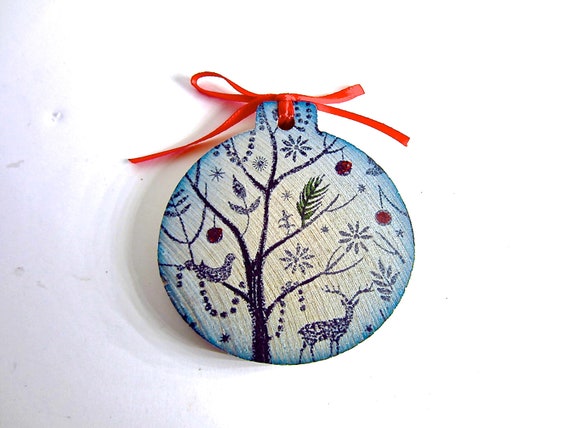 This gorgeous wooden ornament is from
Etchythings
on Etsy. It has been made using a rubber stamp, which Etchythings make and it is their speciality. There are several types of ornaments available and a multitude of stamps you can buy, to make your own artworks.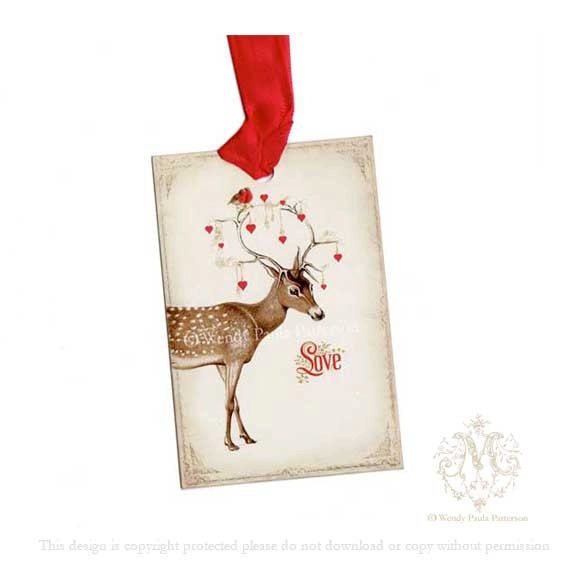 This very festive deer gift tag is the work of Wendy from
MulberryMuse
on Etsy. I know it is not really classed as a decoration, but I loved it! Wendy makes a lot of magnificent cards and gift tags with a lovely vintage flavour, featuring Jane Austen, Marie Antoinette and high tea items, for all different occasions.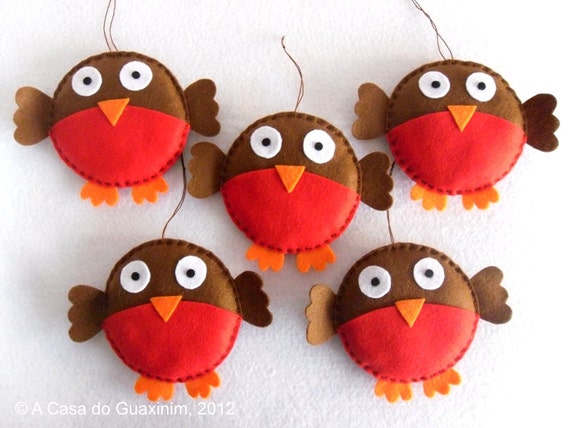 This flock of robins is available from
Acasadoguaxinim
on Etsy. Rita has a whole hoast of other felt decorations and wreaths, together with exquisite mobiles, fabrics purses and cushions. All decorations are handsewn and Rita ships worldwide.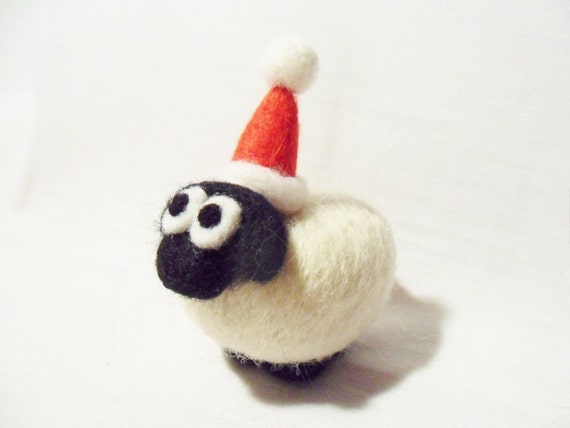 This little sheep looks like he needs to be adopted by you and is made by Lauren from
feltindevon
. Lauren has a lot of other micro festive animal ornaments, such as hedgehogs, dogs and pigs, for sale. She also has non-festive animals and ships worldwide.
Well I hope this post has made you feel that you may need a few more decorations to make your home seem more festive .... until next time.