The theme for today's post is birds. I have always being lucky enough to see lots of birds in my garden, no matter what the time of year and what part of the world I am in. In Australia we used to get various parrots, honeyeaters, wrens and silvereyes. Here in Ireland we get robins, wrens, sparrows and pheasants.
This is a Great-Tit munching on peanuts from the house on the feeder pole. I spend many happy minutes seeing what birds are using this pole, especially during winter when the weather is wet and cold.
Getting back to craft ...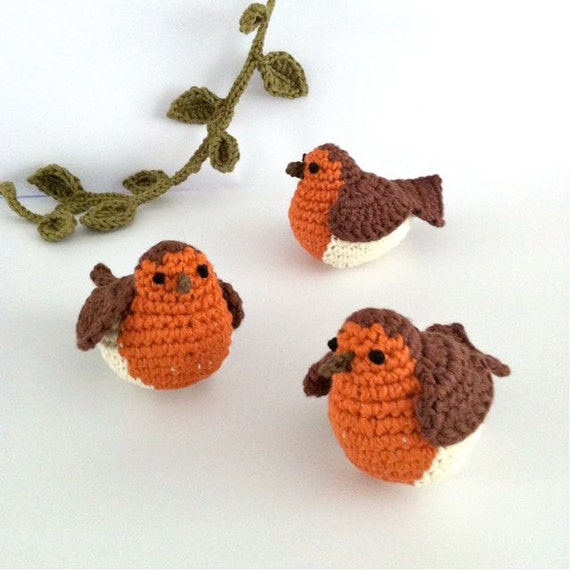 These adorable little crochet robins are made from a pattern from
LittleConkers
on Etsy. Clare has lots of others patterns and kits for fruit, veges, flowers and decorations. She also sells ready made items and ships worldwide.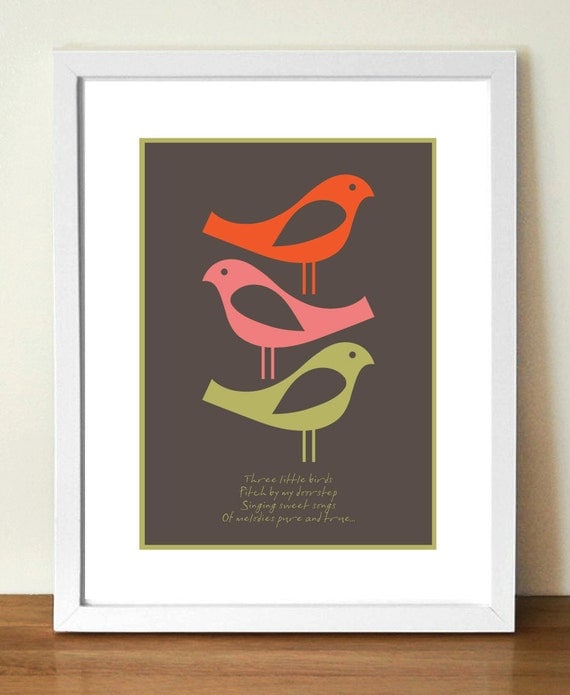 This beautiful print is the work of
visualphilosophy
on Etsy. Liz has loads of desirable art prints both retro and modern, featuring Catherine Holm, Eames and travel posters that would brighten any room.
Liz ships worldwide.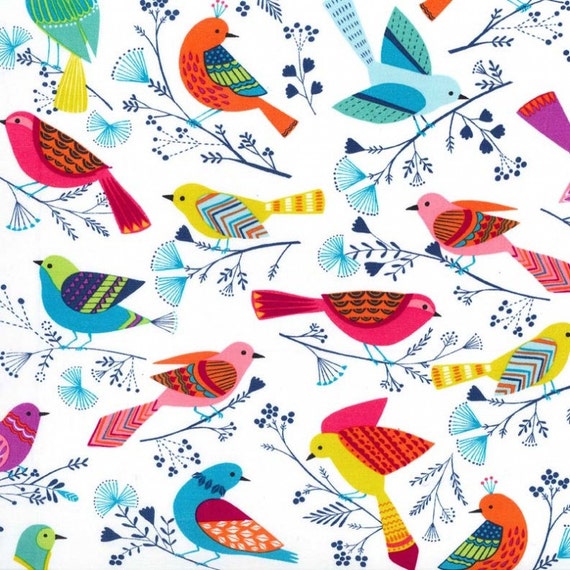 This colourful fabric as available from
CreateByTheYard
on Etsy. Kristin has a huge range of fabric from the likes of Moda and Riley Blake, as well as organics from Birch and Monaluna. She also ships worldwide.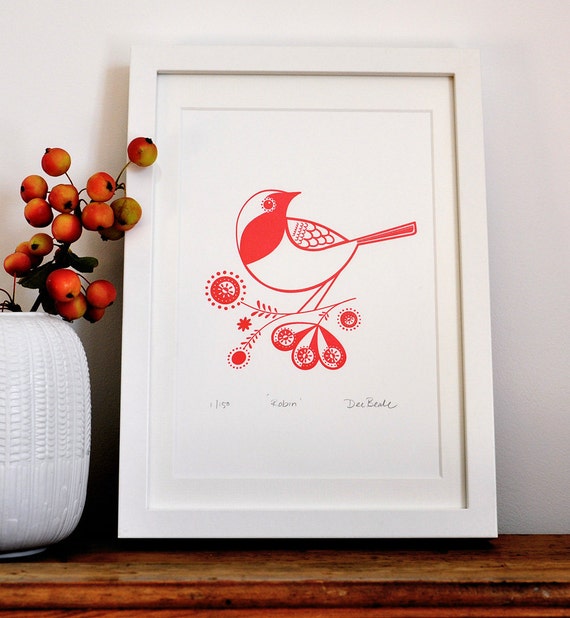 This bright crisp screen print of a robin is the work of
deebeale
on Etsy. Dee has a good selection of screen prints of other birds, cats, rabbits and motifs available. Dee also ships worldwide.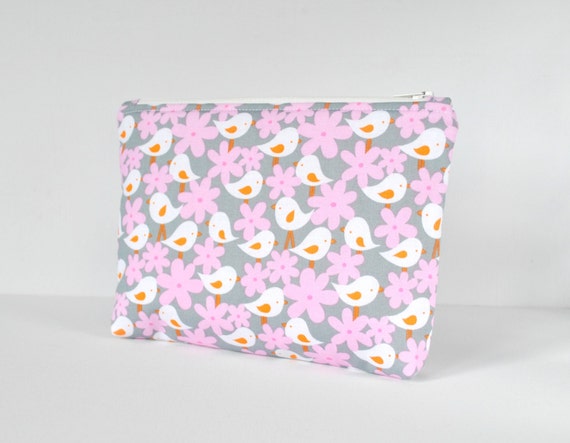 This lovely padded cosmetic bag is the work of
CuriousMissClay
on Etsy. Vicky makes all sorts of pouches and purses out of quality fabrics. She also ships worldwide.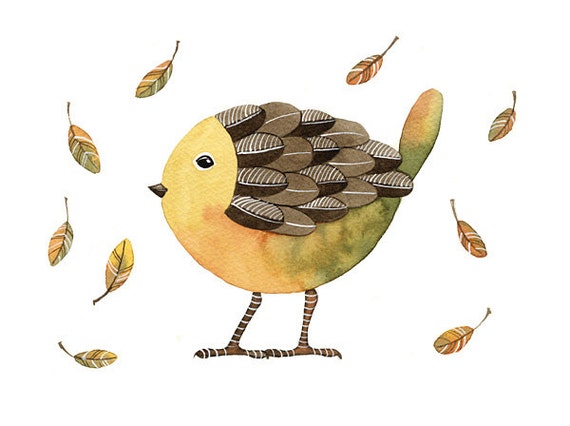 This print of a watercolour painting of a cute bird is from
lorisworld
on Etsy. Loris has a multitude of other prints at extremely reasonable prices. They also ship worldwide.
Maybe after seeing all this inspiration you might go out to your garden and see what you can see?