Spring is the most glorious Season, during which everything seems to come alive and prosper. One of my favourite things about this time of year is flowers. They seem to spring up from everywhere (excuse the pun). I have often thought of making a seasonal wreath decoration, so I researched some flower patterns and came up with these fantastic examples ...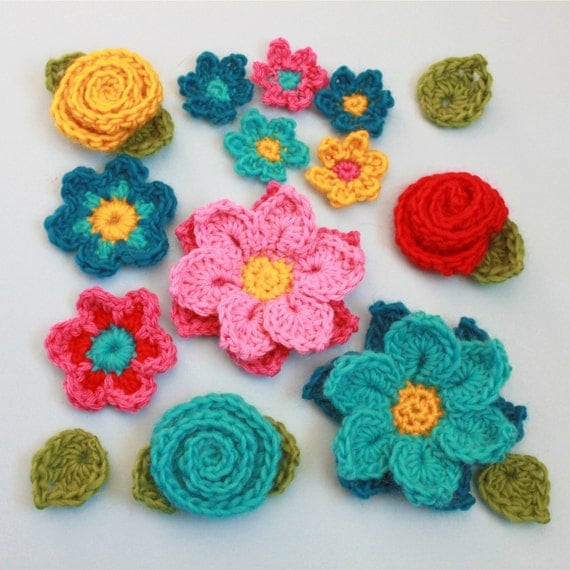 This great pattern is from Mamachee on Etsy and is available
here
. Tara also has lots of other patterns including some Summer slipper/sandals.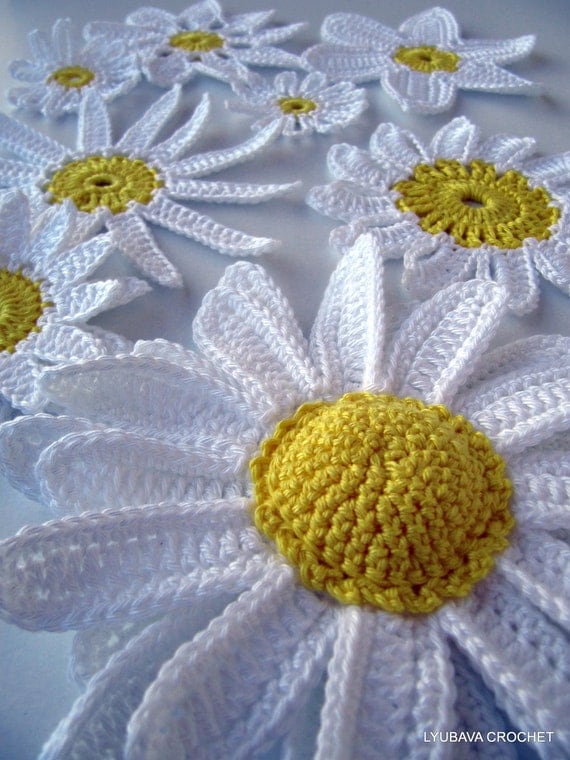 I love this pattern from LyubavaCrochet on Etsy and available
here
. The way the petals are so crisp and the different centres available all in the same pattern is fab.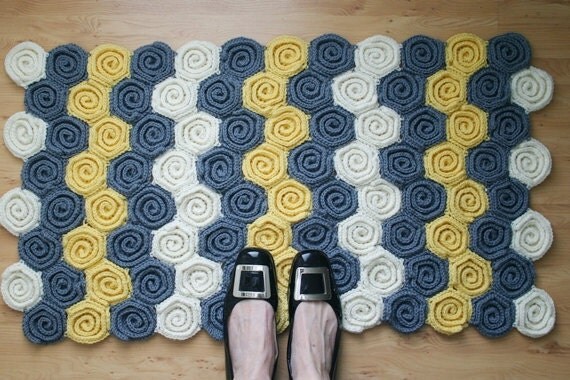 I know this isn't a pattern suitable for a wreath, but you could just make one flower, plus I adore this rug idea. It is from the Feltedbutton on Etsy and is available
here
.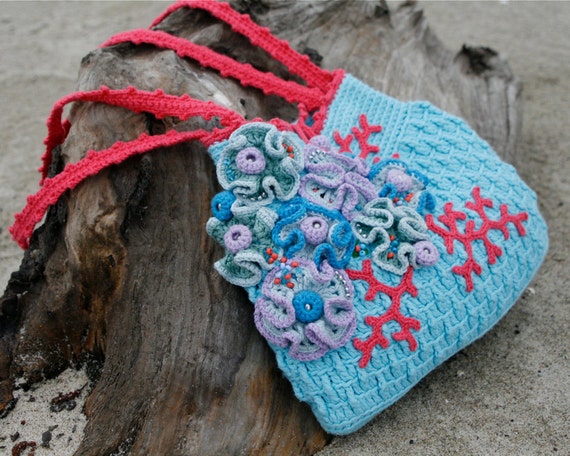 Again I have digressed, but I just had put this in, it does have a flower on it! This amazing pattern is from PatternsbyMariannes on Etsy and is available
here
.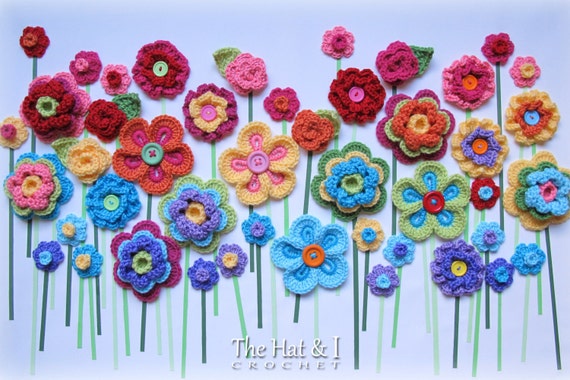 This very pretty pattern is from TheHatandI on Etsy. It is really good value as it has 5 flowers and 2 leaves and is available
here
.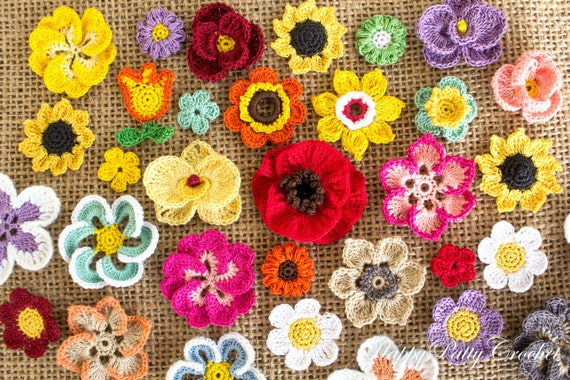 I thought this pattern would be very useful in making a wreath as there is such a variety and they are quite small in size. The pattern is from HappyPattyCrochet on Etsy and is available
here
.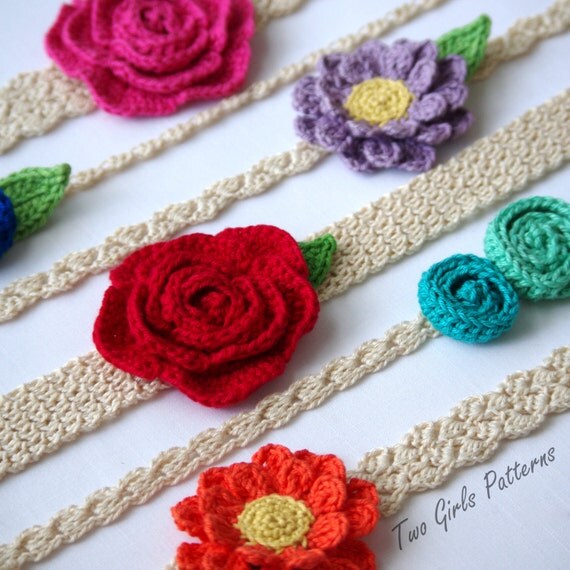 Yet another digression, but I thought these were so beautiful and you could use the flower part of the pattern for a wreath or any other sort of decoration. They are from TwoGirlsPatterns on Etsy and it is available
here
.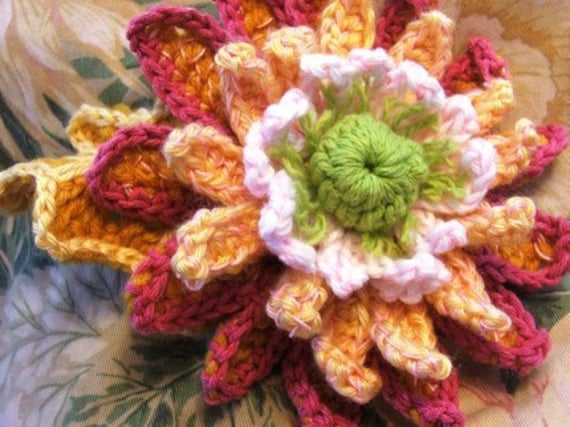 This final pattern has 8 flowers in it, but I loved this peony with all it's dimension. The pattern is from SusanLinnStudio on Etsy and is available
here
.
Well I hope you are bloomed away with this post. I can see the wreath in my head quite clearly, but I not sure it will spring into reality soon!